Substitute Staffing
The Affordable Solution to
Substitute Staffing
We retain the best talent for school districts while minimizing the HR burden—and costs—for our clients. We have unparalleled experience in designing leasing programs that give the district ultimate control. Our unique solutions enable the district to manage the variable-hour workforce while saving the district money and avoiding significant fees and penalties in the future.
Now you can with ESI's Substitute Staffing Program.
Save money by avoiding potential PPACA fees
Retain control—your processes and resources won't change
Maintain a healthy workforce instead of reducing employees' hours
Encourage retention by offering competitive benefits
It's a comprehensive solution that only ESI can provide.
---
Stories from ESI
Meet Christopher Hamilton.
Chris joined the SubSource program after moving to Tempe to complete a pastoral internship. As a future religious leader, substitute teaching has helped him become "rooted in the community" and allows him to "serve his neighbors."
Recruiting & Retention
There's no end in sight to the teacher shortage crisis. As a result, many if not all districts are struggling to fill the need for daily substitute assignments. We understand the impact of the teacher shortage, which is why we recruit based on the unique needs of each district that understand the unique needs at each district. This makes it easier to recruit, hire and retain the best substitute teachers for our client districts to increase the substitute pool and daily fill rate.
Recruiting
Job postings featured on national and local job boards, at local universities, and other media outlets
Onsite job fairs advertised and facilitated by ESI
Customized marketing materials that can be sent out within the school community
Cutting edge online recruiting campaigns using state-of-the-art technology and social media to maximize our reach
Retention
Substitutes-of-the-Month and appreciation-based campaigns
Incentive-based program and contest options available
Close connection with all substitutes, including frequent communication and invitations to submit feedback
By the Numbers
The average student will spend a full school year with a substitute once they complete their K-12 career.
Currently 980 vacancies are filled by long-term substitutes. (ASPAA survey, August 2016)
1,831 vacancies are filled by positions using alternative methods that don't meet standard teacher requirements. (ASPAA survey, August 2016)
HR Support
We offer customized levels of involvement with your district, from full service to basic packages. We can help recruit and train employees or we can simply pay your staff — the choice is yours. We are happy to cater to your needs while ensuring your resources remain unchanged.
Pre-employment Screening
Applicants feed directly into our HRIS system, which allows for streamlined background checks and an expedited hiring process. Our HR team maintains employment requirement compliance prior to employment. All required professional certificates and IVP fingerprint cards are collected and monitored for expiration.
Online Onboarding
New hires can choose online onboarding or they can go to a district location for onsite onboarding—whichever is more convenient for them. We schedule onboarding sessions at the district to make the process as convenient as possible for all new hires.
Employee Relations
Our Human Resources department manages any negative feedback received in the classroom. The HR team will contact each substitute to notify them of the feedback and will relay the school district's recommendation for how to proceed. We will also handle terminations, site block letters and unemployment claims.
Crisis Management
Should any major issues arise with a substitute teacher, our HR staff will provide crisis management, guidance and any necessary investigations to appropriately and efficiently resolve the situation.
New Hire Orientations
We offer face-to-face orientations, webinars or video orientations that can be paired with any information the district would like to present. Substitute teachers will be introduced to the ESI handbook and any applicable district procedures. They will also have access to classroom management strategies and Arizona State University's Sanford Inspire Program, a professional development program that will provide immediate classroom management strategies.
Program Analytics
Data analysis is crucial to measuring the success of our substitute program. Because our substitute program is designed to increase fill rates, increase substitute retention and facilitate effective recruiting, we focus on key data components throughout the year. These include the number of days each substitute teacher is working in your district, long-term substitute position fill rates and the increase in active substitute teachers within the substitute pool for your district.
Compensation Consulting
We compare geographically similar substitute compensation schedules so you can appropriately assign daily and long-term rates to the ESI substitutes in your district. We also evaluate how any law or regulatory changes may impact substitute compensation.
Professional Development
When Students Are Inspired, Amazing Things Can Happen
A child's education is not only defined by the knowledge they obtain, but also by the people that guide them as they learn and mature. Textbooks are only part of the equation when it comes to a rewarding education. Our focus is to help students grow and maximize their potential by putting teachers that inspire in every classroom.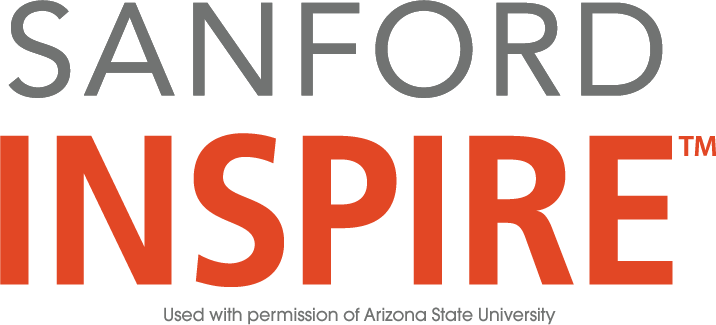 Achieve More with the Substitute Success 7 Online Series
It's the gateway to professional development as a substitute teacher
While a student's work ethic in the classroom is a key contributor to his or her success, the teacher's ability to inspire students plays an equally important role. Through our partnership with the Sanford Inspire Program of Arizona State University, we have developed Substitute Success 7, a series of their On-Demand Modules. It's a FREE series of online, on-demand modules designed specifically for substitute teachers.
Take advantage of courses such as "Building Relationships with Students," "Basic Proactive Classroom Management", "Giving Effective Praise" and more.
By the Numbers
Percent of ESI substitutes that said they would take advantage of online professional development resources.
Percent of ESI substitutes that said they would attend an onsite training seminar.
Sub Wellness
Educational Services, LLC. recognizes that when we invest in our employees, they'll likely invest in us. That's why we provide attractive fringe benefits that make our substitutes feel valued. In turn, we find that this promotes substitute retention, loyalty, and job satisfaction. More importantly, it boosts employee morale and overall job performance.
Employee Benefits
Educational Services, LLC. recognizes the importance of employee benefits as a component of its total compensation structure. We are proud to offer a broad range of benefit options to all full-time employees – Medical, Dental, Vision and 401(k) Retirement Savings programs.
Professional Liability
Teaching can be one of the most rewarding careers out there, especially when you are a part of an organization that is focused on your job satisfaction. We are the only staffing firm in Arizona to partner with Arizona Professional Educators (AZPE), a leading teachers' association dedicated to providing our teachers with the necessary professional liability coverage and resources to feel confident about their rights while on the job.
Sub Salute
We know that the primary reasons that people substitute is to contribute to the lives of the children in their community, as well as to feel a sense of appreciation and accomplishment within a team environment. That's why we designed our Substitute- of-the-Month program and other appreciation-based campaigns. These programs help us recognize the employees that are so critical to the success of the district, and our monthly outreach calls to the substitutes allow us to gain valuable feedback and thank them for their continued service.
Legislative Compliance
ACA Compliance
Under the Patient Protection and Affordable Care Act (PPACA), employers are required to provide affordable healthcare options to their full-time workforce, including substitutes and variable-hour employees. Assigning these variable-hour employees to ESI transfers the PPACA liability away from the District and allows the substitutes to work as often as they want.
Proposition 206 (Arizona Only)
Starting on July 1, 2017, employers must permit employees to accrue (and use) up to 40 hours of paid sick time per year. Our program tracks this benefit for each substitute employee, and our fees allow for all eligible sick time to be paid to substitutes without impacting the district.
Workers Compensation & Unemployment
The cost for Workers Compensation insurance and Unemployment benefits continue to rise. Our risk management team works closely with our leased employees to mitigate these potential losses as best as possible to control our costs. This benefits the district because the district is no longer affected by the Workers Compensation claims incurred by substitutes, and it is not subject to the Unemployment benefit determinations either.
Indemnification
We understand how the new legislative reform regulations have significantly impacted school districts. Outsourcing employees is a practical way to get the staff you need without the burden that comes along with direct hires. But outsourcing employees does not completely eliminate the risk for a school district, and that's why we've added language to our Client Service Agreement to protect our staffing partners from any fines, assessments and penalties related to ACA and other legislative initiatives.