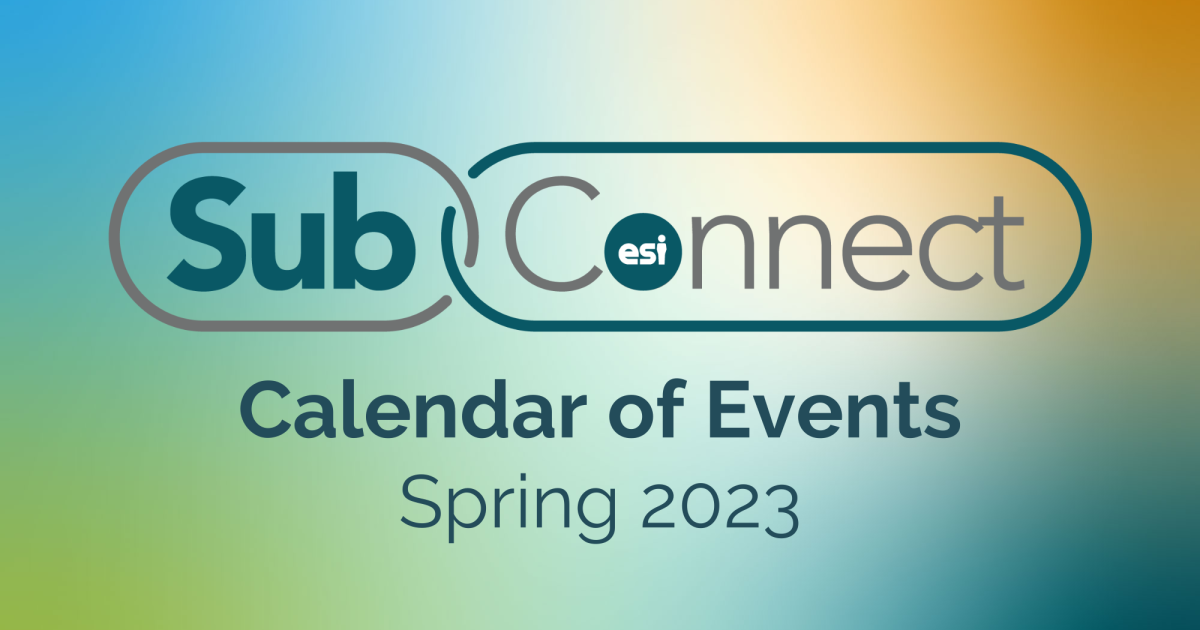 What is ESI SubConnect? ESI SubConnect is an opportunity for ESI substitute employees to learn and connect throughout the year.
Each Zoom session focuses on a timely topic that will help add to your personal toolkit of subbing expertise. We benefit from the wide range of expertise of the group, so don't hesitate to join us!
You will find a calendar of dates and topics below. Click on the link to register for each individual date. Upon registration, you will be provided with a Zoom link for that date. Sessions will be recorded for ESI employees who are unable to attend.
| Date | Time | Topic | Registration Link | Recording | Resources |
| --- | --- | --- | --- | --- | --- |
| Tuesday, January 24, 2023 | 6:30 - 7:30 PM | Surviving Without a Lesson Plan | | 1/24 Recording | Handout 1, Handout 2 |
| Tuesday, February 7, 2023 | 6:30 - 7:30 PM | ESI's New Professional Development Page | | 2/7 Recording | |
| Tuesday, March 7, 2023 | 6:30 - 7:30 PM | Classroom Management Strategies | | 3/7 Recording | Handout |
| Tuesday, April 4, 2023 | 6:30 - 7:30 PM | Subbing in a Special Education Classroom | | | |
| Tuesday, May 2, 2023 | 6:30 - 7:30 PM | Summer Learning Opportunities & Planning for the Next School Year | | 5/2 Recording | Handout |