You've Earned This!
RetireRehire is ESI's return-to-work program that allows you to retire from the Arizona State Retirement System (ASRS) and return to work, continuing in your same position without any restrictions, while collecting your ASRS pension and a salary from ESI.
I want to learn what this program can do for me.
---
I know the basics, but I want more details -- testimonials, pay, and benefits.
---
I already know this is for me. I want the enrollment details.
The Basics
Watch a recording of a recent RetireRehire information session.
In this video, you'll learn:
Why the program exists
How the program benefits you
How to get started with the program
Sometimes the best way to learn is to hear from people just like you.
ESI was thrilled to partner with Westwood High School to produce a video featuring some past and present retirees. The video production students researched the program and were excited to interview some of their very own teachers. They did an excellent job of capturing the feelings, fears, and excitement of retiring with ESI.
Watch to hear these retirees' candid, unfiltered feedback on what it was like for them to make the decision and participate in the program.
Retirement is a big step and sometimes it helps to see it on paper. Gather the information you need to help make your decision.
To make things a little easier, we've put together a handy worksheet to help you calculate your retirement income. Each district establishes their parameters for their unique RetireRehire program, but our worksheet will help you track down the info you need so you can make an informed decision. Please contact your employer or ESI to confirm your information.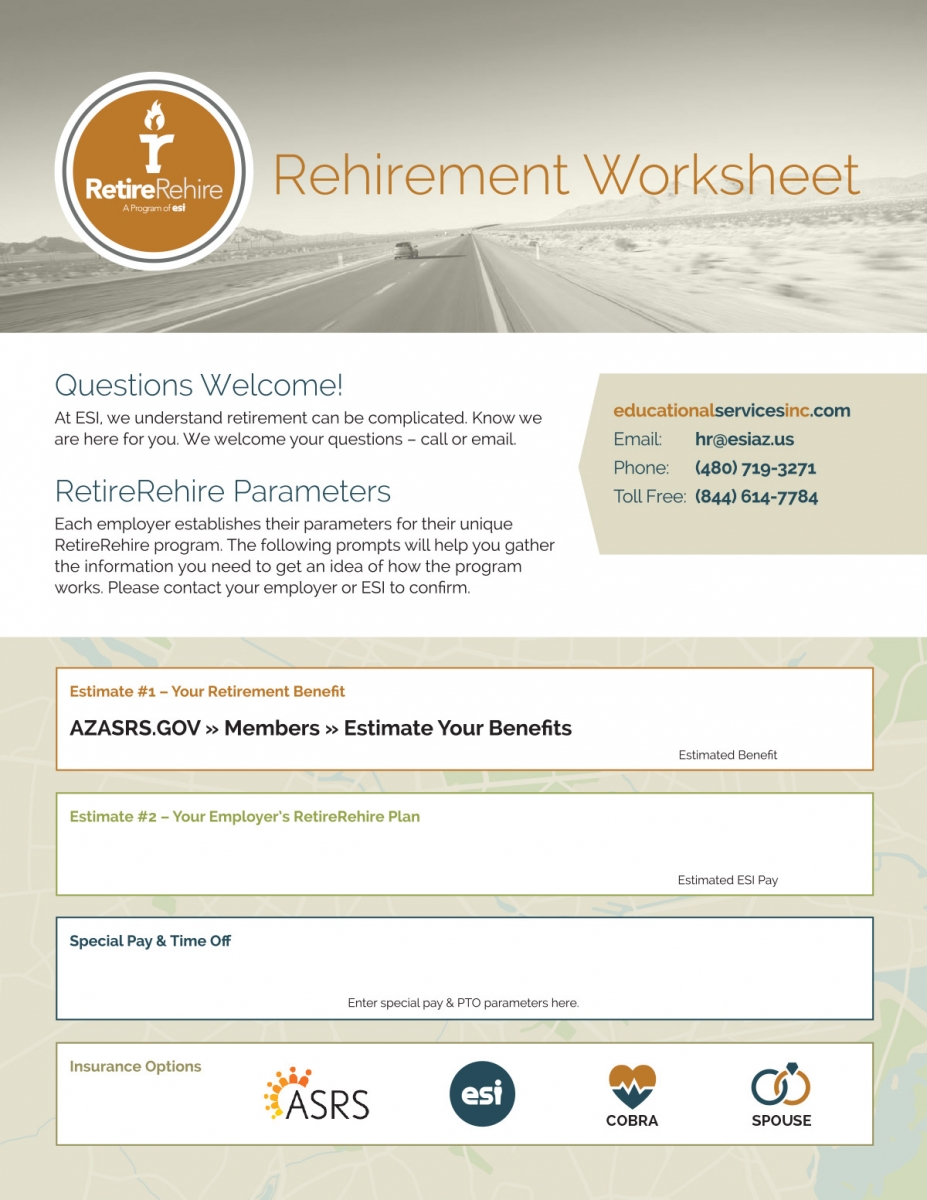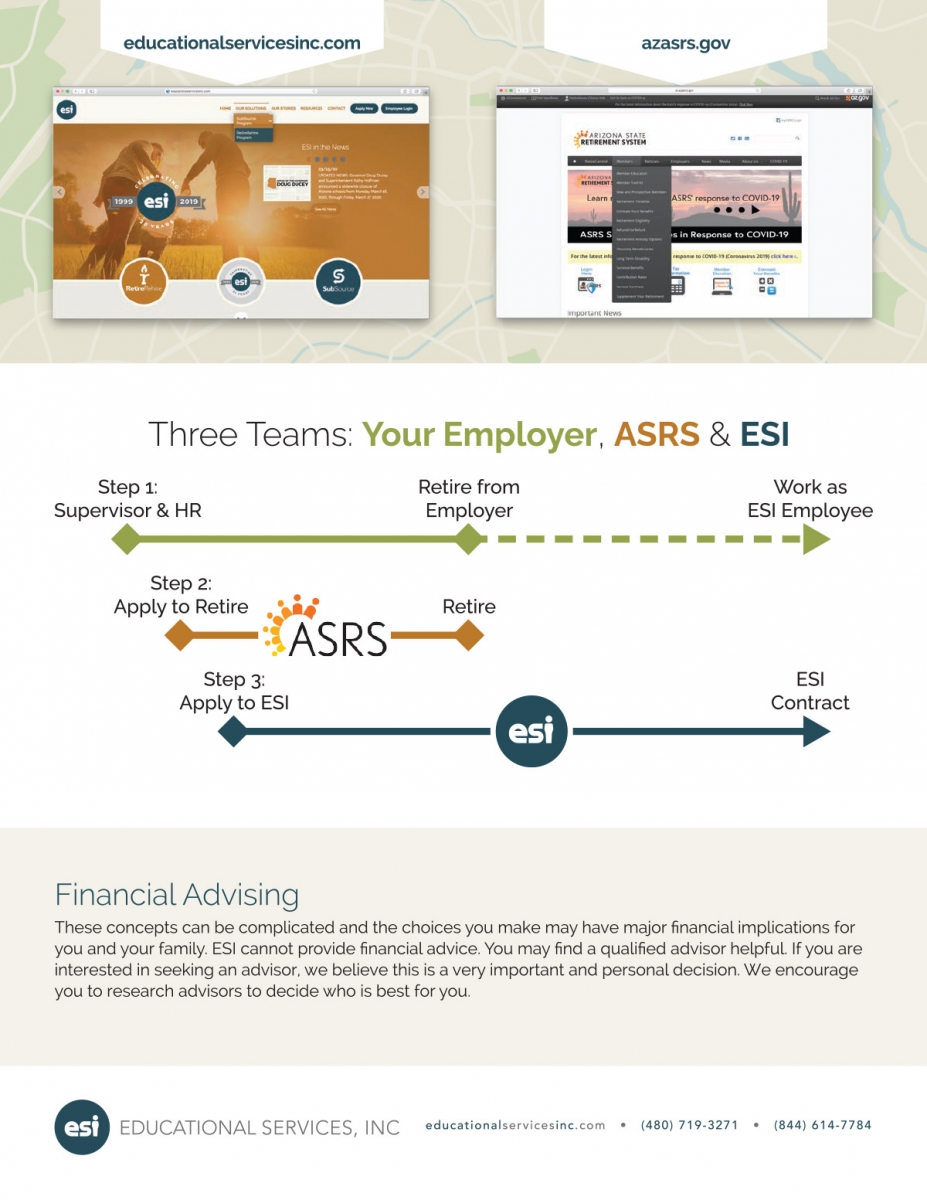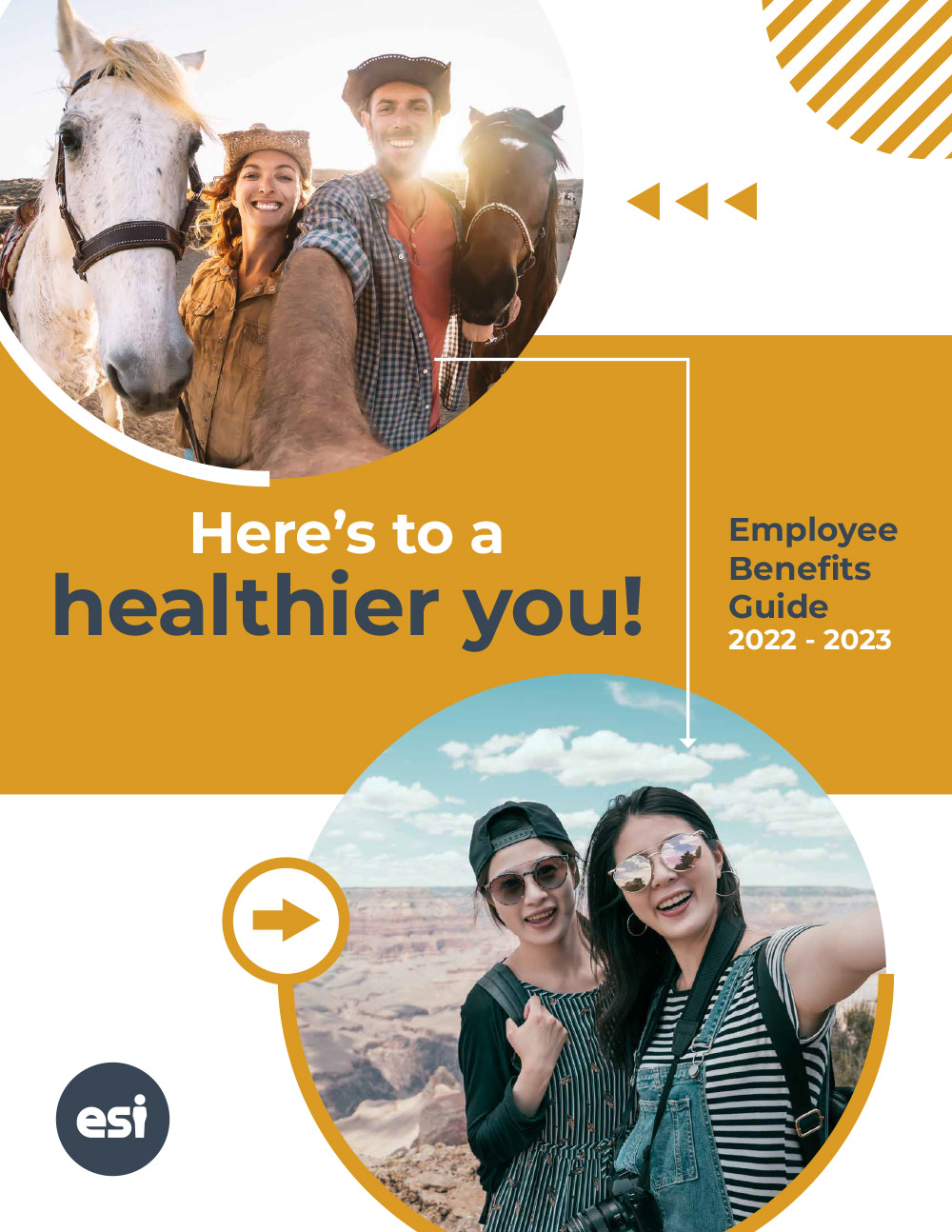 Benefits are a really important consideration. There are several pathways for coverage after retirement.
Benefit options include coverage through: COBRA, your spouse, ASRS, or ESI. We are proud to offer a broad range of benefit options to our full-time, RetireRehire employees.
Medical
Dental
Vision
401(k) Retirement Savings
Our benefit guide provides more information on each of the programs we offer.
You've made your decision, so let's get started!
This is an exciting time in your career and you may not know where to start.
Watch the video as our team takes you through the 7 easy steps to joining the RetireRehire program with ESI.
Review the steps and watch the corresponding video.
Don't let this opportunity pass you by!
We are happy to help you through the process.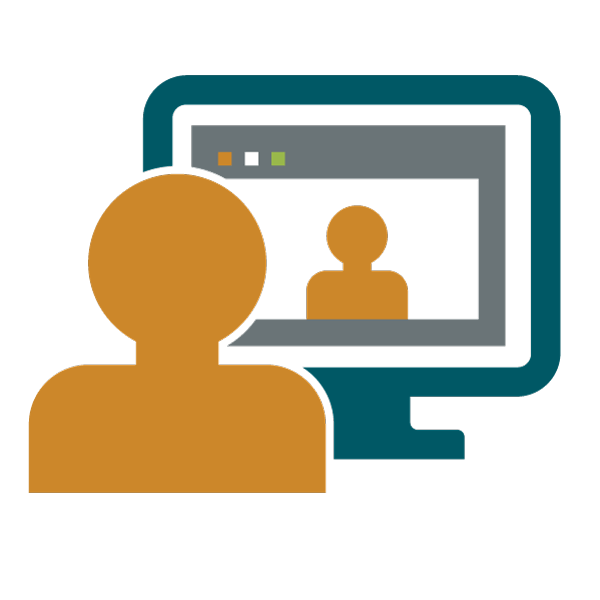 .
Attend a Live Virtual RetireRehire Session
Available to everyone! ESI hosts a live RetireRehire webinar the first Wednesday of every month at 4pm. Bring your questions!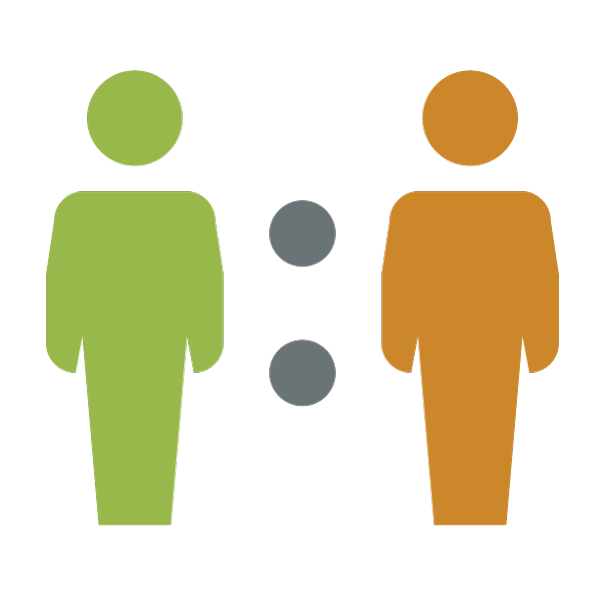 Get Personalized Support
You can schedule a 1:1 phone call with a RetireRehire expert who can answer all your questions.
If you have questions at any point during your information gathering phase or application process, please reach out to us!
Feel free to contact us any time--we're here for you. Email contracts@esiaz.us | Call or Text (480) 719-3271