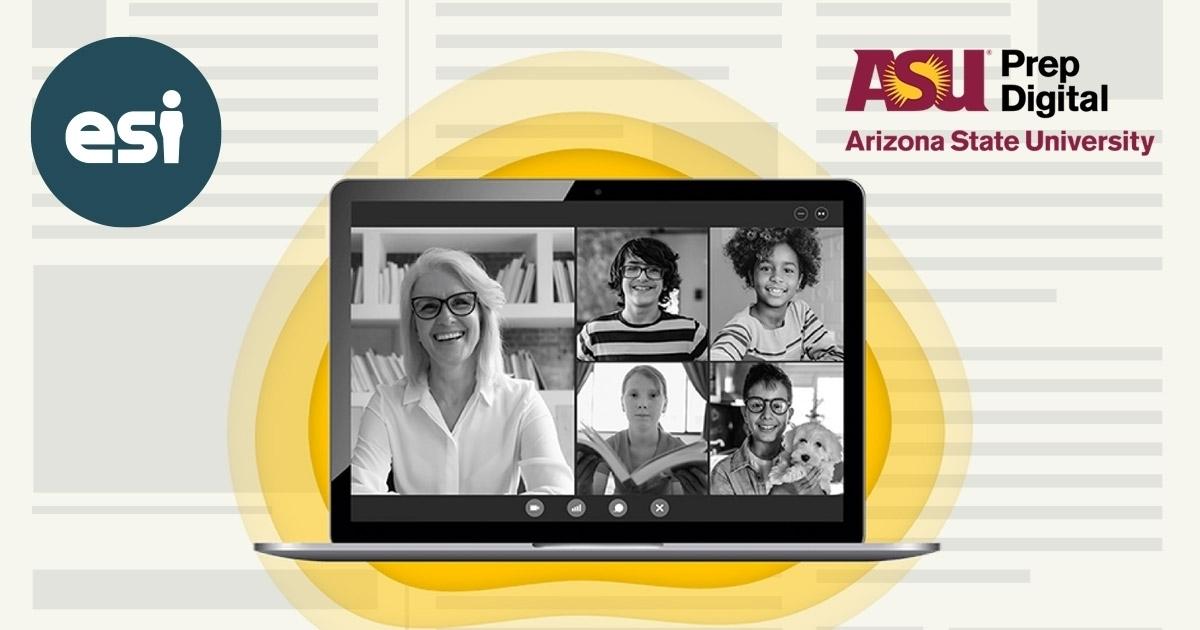 We hope your school year is off to a great start! Some of you may be interested in participating in additional online workshop opportunities that are being facilitated by ASU Prep Digital through the Arizona Virtual Teacher Institute. There are several sessions scheduled for September.
Click here for September training calendar
Simply click on the session topic within the calendar, and you have access to a registration link. You will need to enroll to establish Arizona residency to receive free admission. When you register, enter "ESI" in the space for district/school.

While there are many different topics, the ESI team wants to highlight the following:
Ed Tech Tools: Pear Deck
Ed Tech Tools: Intro to Google Classroom
Ed Tech Tools: Intro to Canvas
Ed Tech Tools: Seesaw
Hot Topics: Establishing a Positive Mask Culture in Schools
Hot Topics: Supporting Student's Social-Emotional Learning

Participants will receive a certificate of completion that can be used for hours towards certification renewal.

We hope you can join us for one or more of these free professional development opportunities in September!