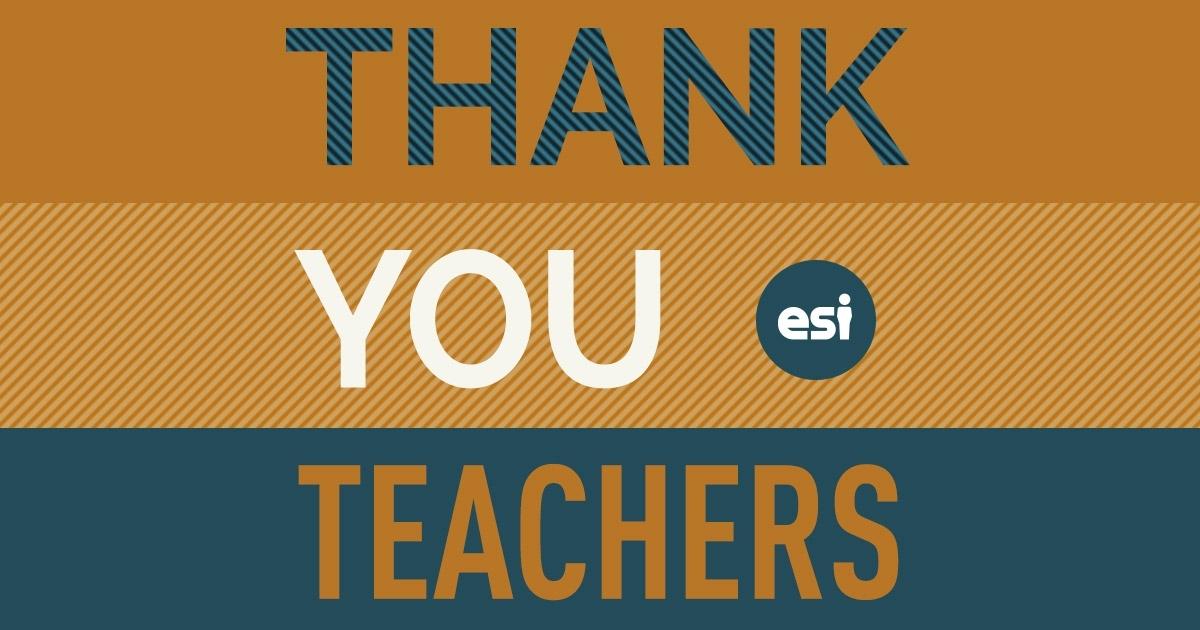 Educators are always finding ways to connect with their communities, and we've been looking for some of the best examples all month. Talk about creativity!
Check out some of our partners going the extra mile:
Cactus Middle School getting "on their horses"
Mr Q gets his students ready for the week at Cactus Middle School in the Casa Grande Elementary School District, with some fun encouragement to get on their horses and set some goals for the week. You can almost see his students rolling their eyes at his quirky approach and trying to hide their smiles. Is Mr. Q like this in the classroom!?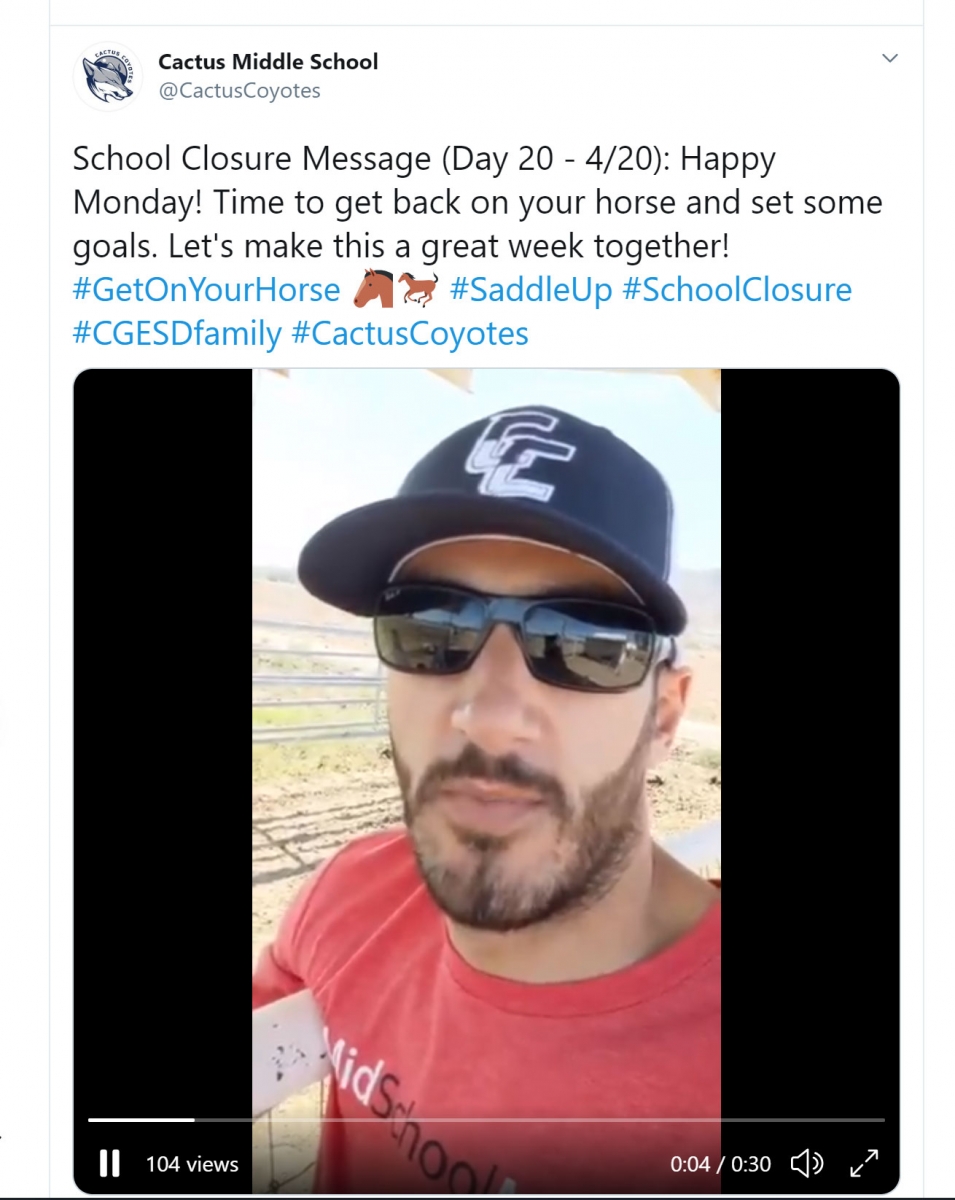 Teachers from Pioneer Elementary
We love a good photo collage, and the end of this school year has had no shortage of them. Pioneer gets extra points for this message that spans across 16 tiles! Creativity continues to be on full display in the Gilbert Unified District.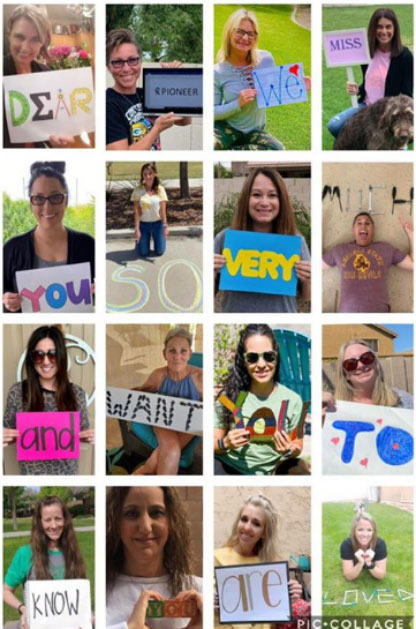 Graduating Class of 2020
Florence Unified School District celebrated 2020 graduates at 3 of their high schools by stopping by their home with yard signs. This gesture was a nod to the seniors and reminds us that social distancing can't keep us entirely apart!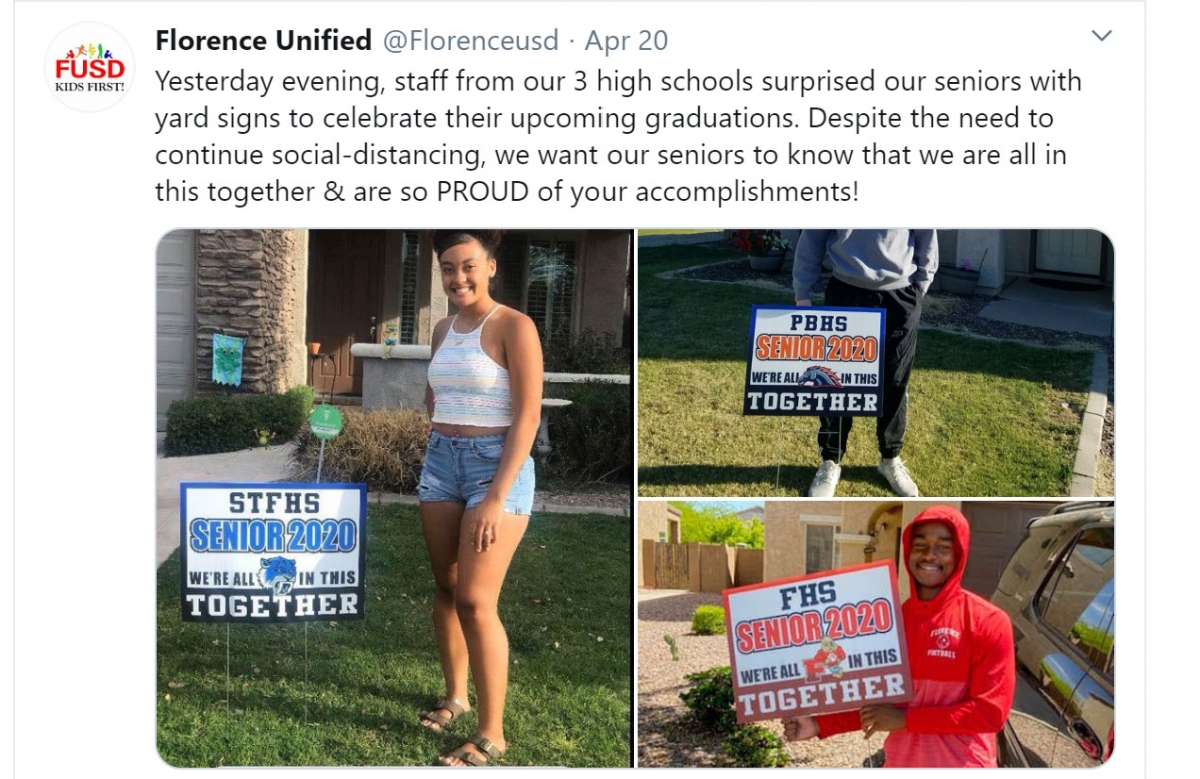 Have a great story about a connection happening in your school community?
We're collecting as many great stories from our schools as possible. Be sure to follow our Twitter and our Facebook page for more awesome content and connections happening across the state. Have a story you'd like to have features? Send us a direct message on Twitter or on Facebook and we will take a look!