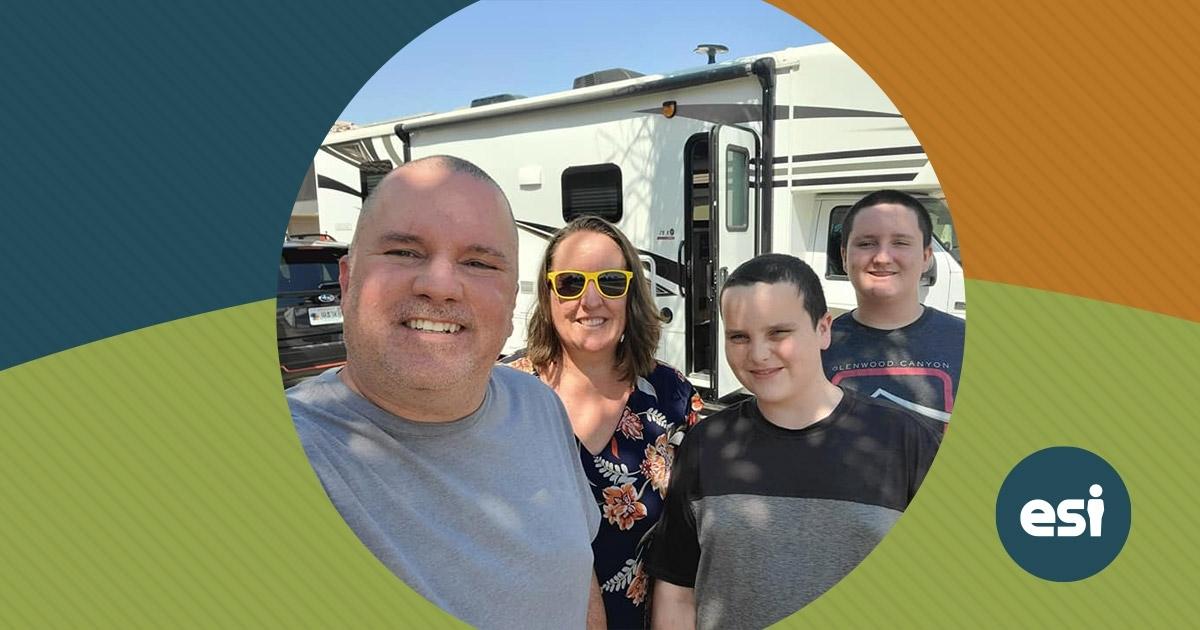 We're excited to welcome Dr. Robert Morse to the ESI as a Program Manager for our SubSource and RetireRehire programs! We're lucky to have him as part of our family, and he says it's our culture that brought him to join ESI.
"One of the things that attracted me to ESI was that we are family-friendly," Robert said as he discussed his day-to-day at ESI. "We work hard when we're here, and get the job done. We also know how important it is to spend time with our families and take time when it's needed. From our President and Owner, down to every employee – Everyone is super-friendly and reinforces that family atmosphere."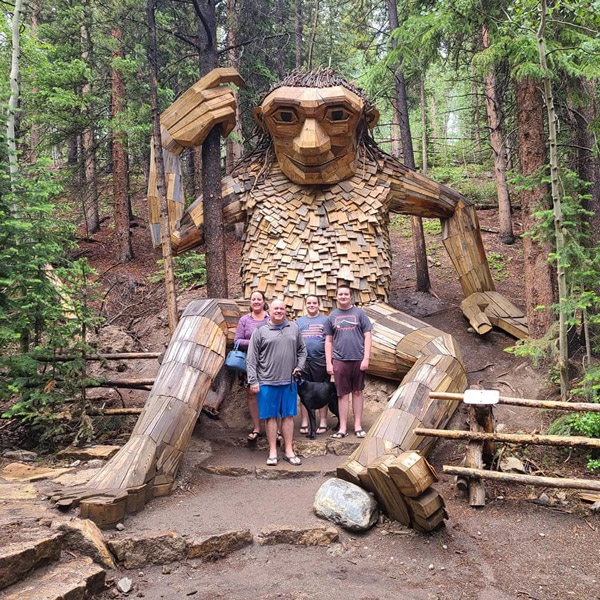 "As an education community, we should be building each other up. And I think just taking the time to hear people's stories to connect, to say kind words to each other. It just pays off in the long run."
Born and raised in Glendale, AZ, Robert brings more than 20 years of education experience to ESI. He started his career in the Madison Elementary School District, working as a second and third grade teacher for eight years, before transitioning to Arizona State University, where he earned both his Doctor of Education (Ed. D.) and Master of Education (M. Ed.). Robert spent 11 years at ASU, initially as a clinical faculty member, and then transitioned into an administrative role within the teacher preparation program, serving as the Executive Director of Professional Experiences at the Mary Lou Fulton Teachers College at ASU.
As ESI Program Manager, Robert is tasked with supporting ESI's School District Clients, and the Employee Experience for ESI substitutes and RetireRehire employees. He is identifying opportunities to provide support for substitutes, while also creating tools and an environment for District Clients to build a robust substitute pool.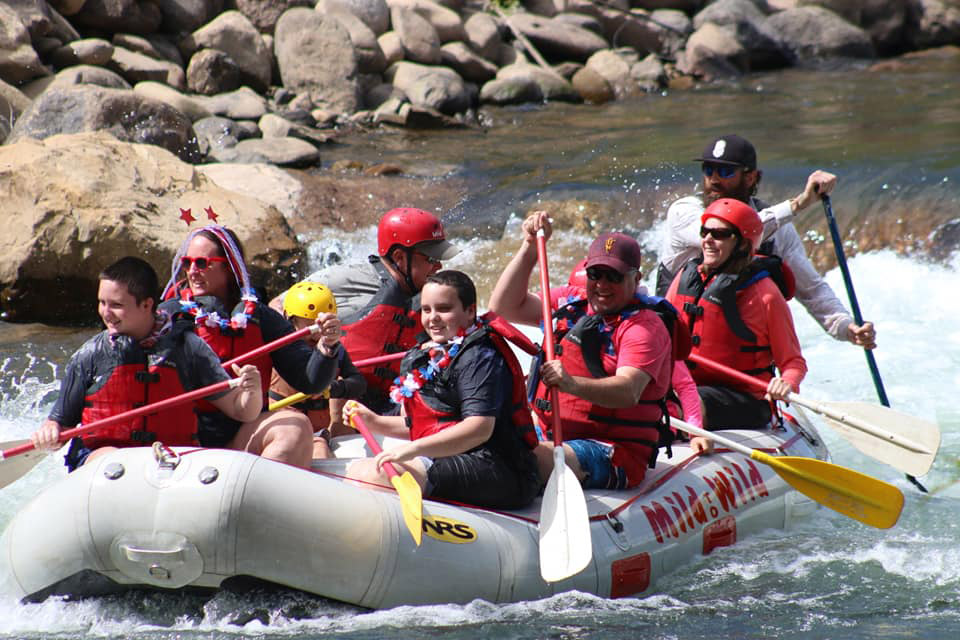 "Although I'm not in the classroom anymore, every position I've had, has supported education in some manner - Whether it's teacher prep, or, with ESI now, just really supporting schools with their sub vacancies. Substitutes are critical. It's a critical role. It's critical work."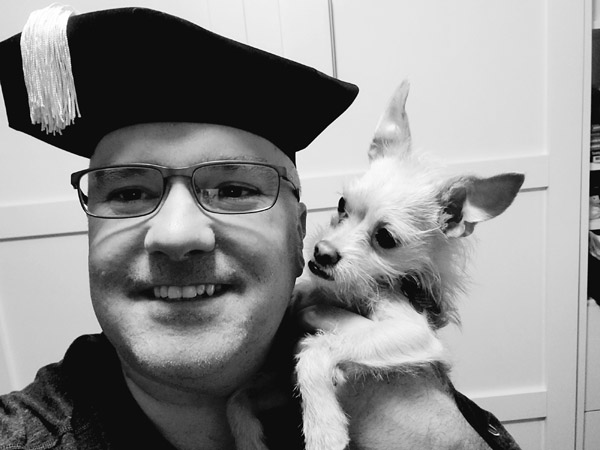 His first initiative at ESI was one that he recommends for teachers he's led - have empathy for the challenges your students are facing. "One of the first things I wanted to do is just really develop some empathy for our employees," Robert said. "To really understand who they are, what's challenging for them, what kind of experiences that they're having." Robert implemented the most comprehensive employee survey to date at ESI this Spring. The survey will guide the creation of professional development and career tools for ESI employees.
Robert lives in Gilbert, AZ with his wife Jeannette and his two sons, Matthew (15) and Tyler (12). Both his sons attend school in the Higley School District and are active in their school's gaming and robotics clubs. His youngest son also plays trumpet – an early passion of Robert's. His family loves to travel, and just returned from an RV trip through the Rocky Mountains in Colorado, where they made plenty of memories.
"I always had amazing teachers, and some of the some of the most influential people in my life have been educators."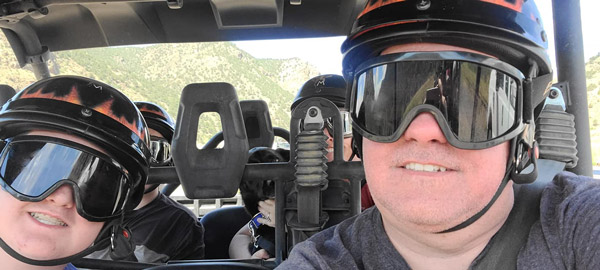 Robert returned from Colorado energized and ready to make a difference while supporting educators. "I've always wanted to work somewhere I felt like I was being fulfilled…as a person. Just to know that the work that I'm doing is making a difference."
Role at ESI:
Program Manager (SubSource and RetireRehire)
Family Life:
Married for 21 years (Jeanette). Fun fact: Jeanette and I met on the internet, before it was cool to meet someone on the internet! We have two boys (Matthew 15, Tyler 12).
Where do you live?
We live in Gilbert. Matthew is a Sophomore at Highly High School. Tyler is in 7th Grade at Sossaman Middle School.
Where did you grow up?
I was born in Arizona, and grew up in Glendale, AZ.
If you had an all expenses paid vacation, where would you go?
I would love to go on a 1 year RV road trip, and visit every state in the U.S. Perhaps, finish the trip with a flight to Hawaii. (Retirement goals!)
If you could live anywhere in the world, where would you choose?
I really haven't traveled out of the U.S., other than Mexico, Canada, and Morocco. We love the Rocky Mountains, so I would say somewhere in Colorado…Estes Park, Telluride, Aspen.
What's your go-to karaoke song?
I'm not a singer. But, if I had to sing karaoke it would be "You're Nobody 'Till Somebody Loves You" by Dean Martin
How about your favorite meal?
Anything Mexican food…tacos!
Beach or Mountains?
Mountains, but I do love a dose of a beach once in a while.
Favorite family tradition?
We try to do a fun family picture for Christmas each year. Last year we had a Simpson's cartoon made for a family picture.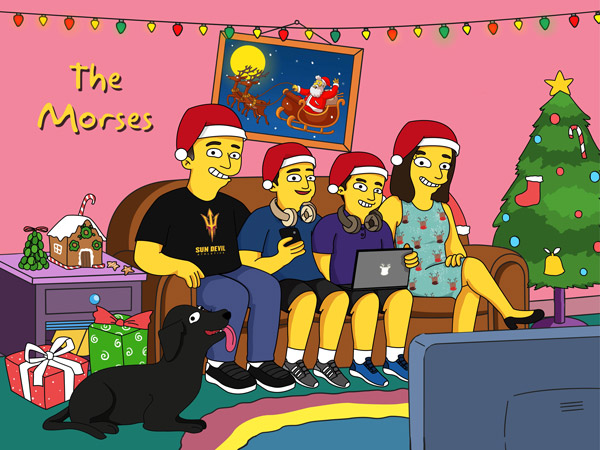 Why did you choose working in education?
I am a lifelong learner, and I believe getting an education provides opportunity. Teachers are the heart of our country. I was an elementary teacher early in my career, and I knew I would always be involved in public education in some way.
What's your favorite part about working in education?
Knowing that the work I do makes a difference for my community.
Any advice for teachers or educators?
Show gratitude for and build-up your colleagues and school leaders. Education is a tight knit community. If you stay in the profession, you will cross paths, and you never know when you will need the support of your network.