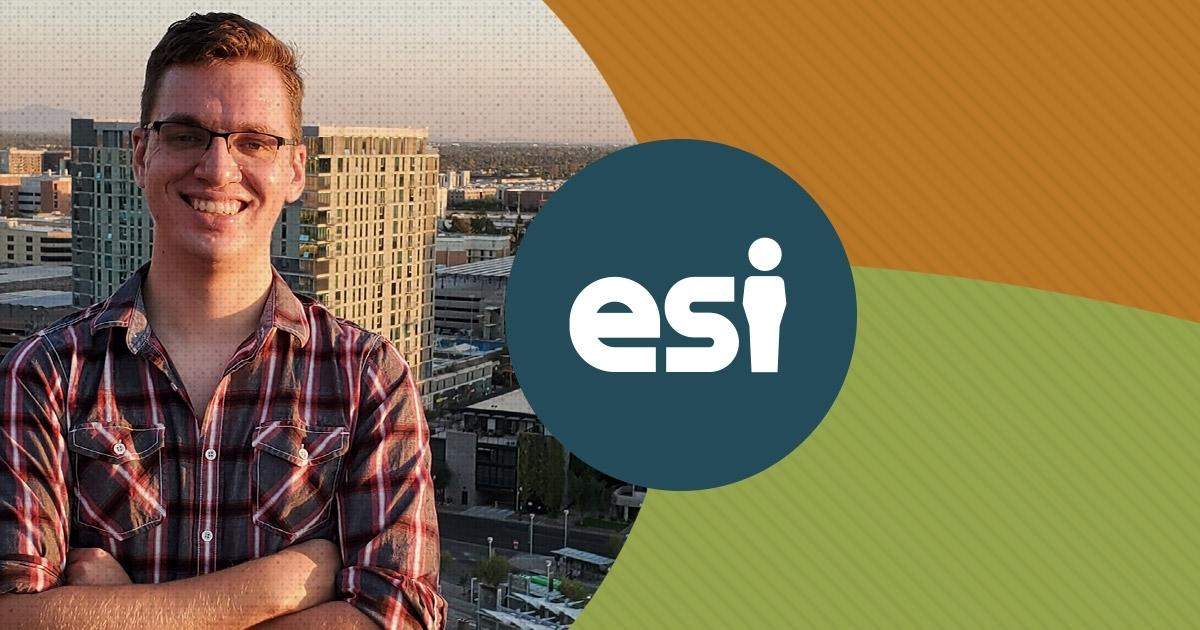 Riding through the streets of Tempe can be a tricky task, as anyone who has tried it can attest. Riders need to adapt to the changing roadway, be on the lookout for upcoming challenges, and steer clear of any potential problems. Sometimes it's hard, but it's worth it. Perhaps the same could be said about substitute teaching at times?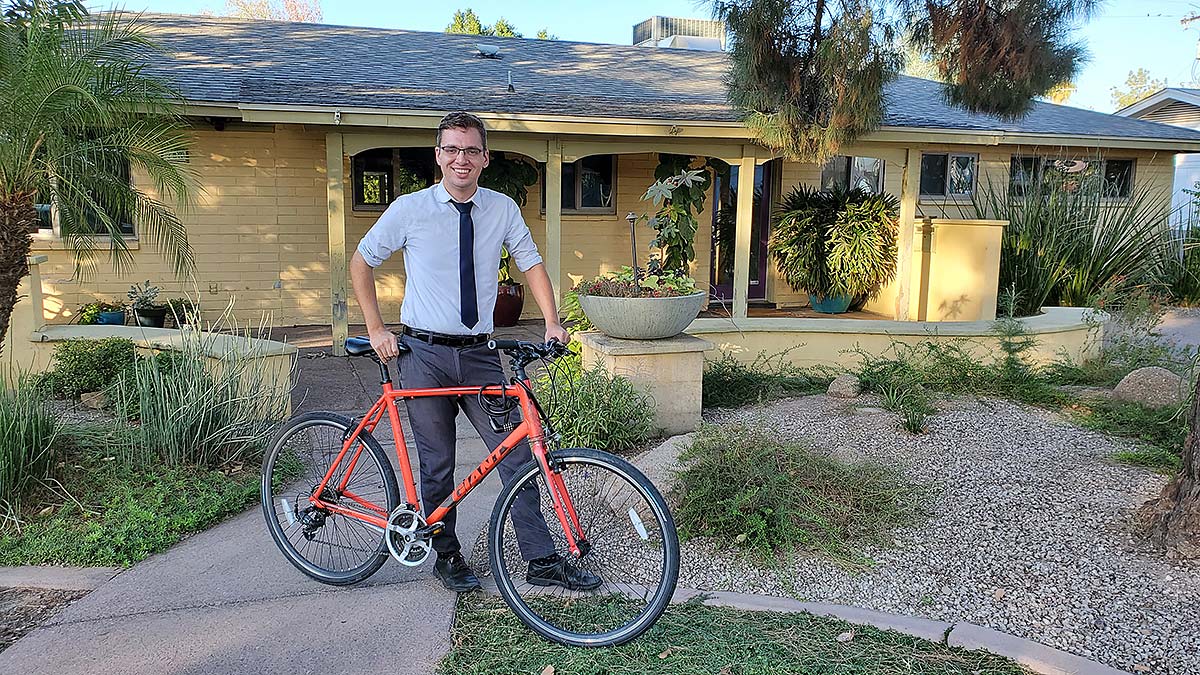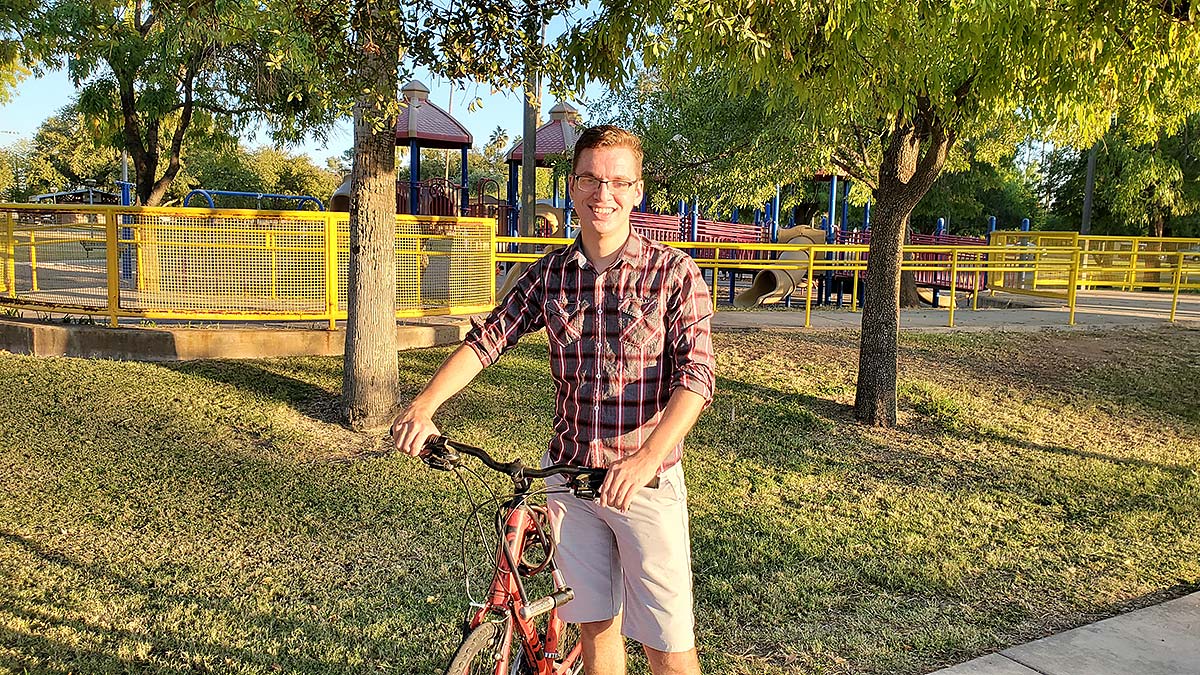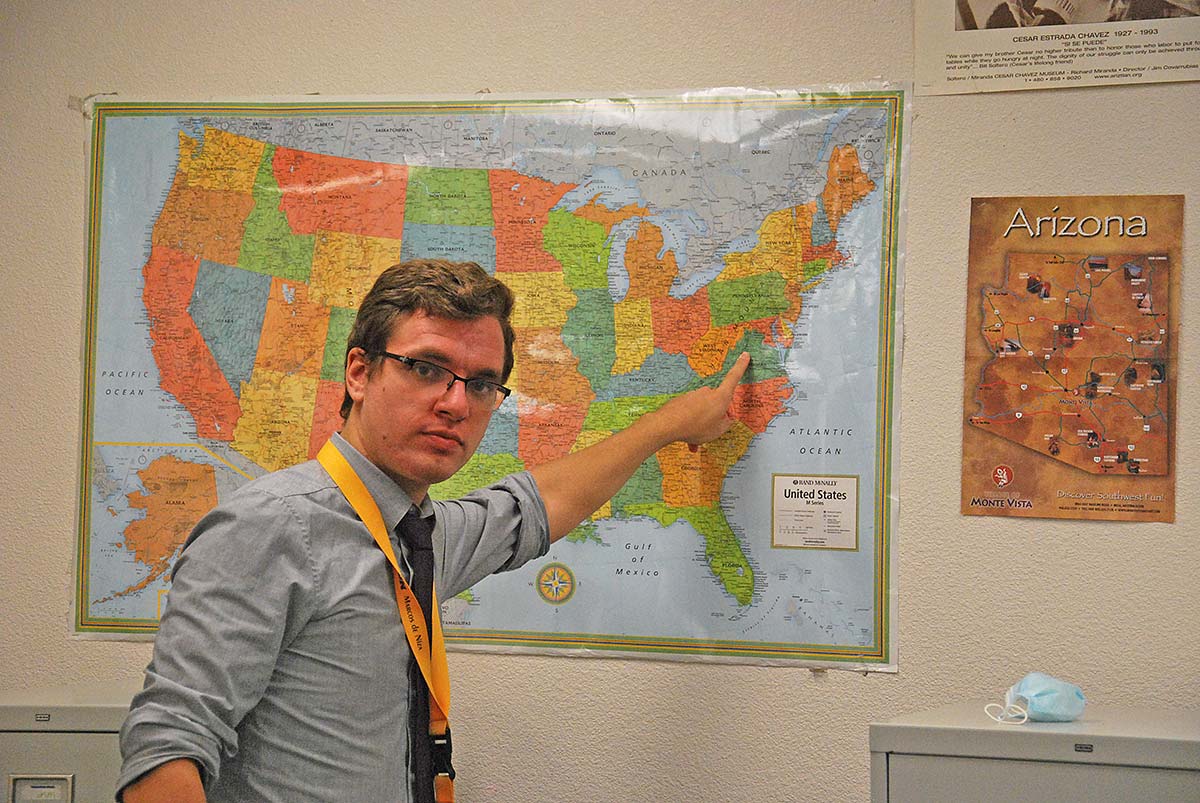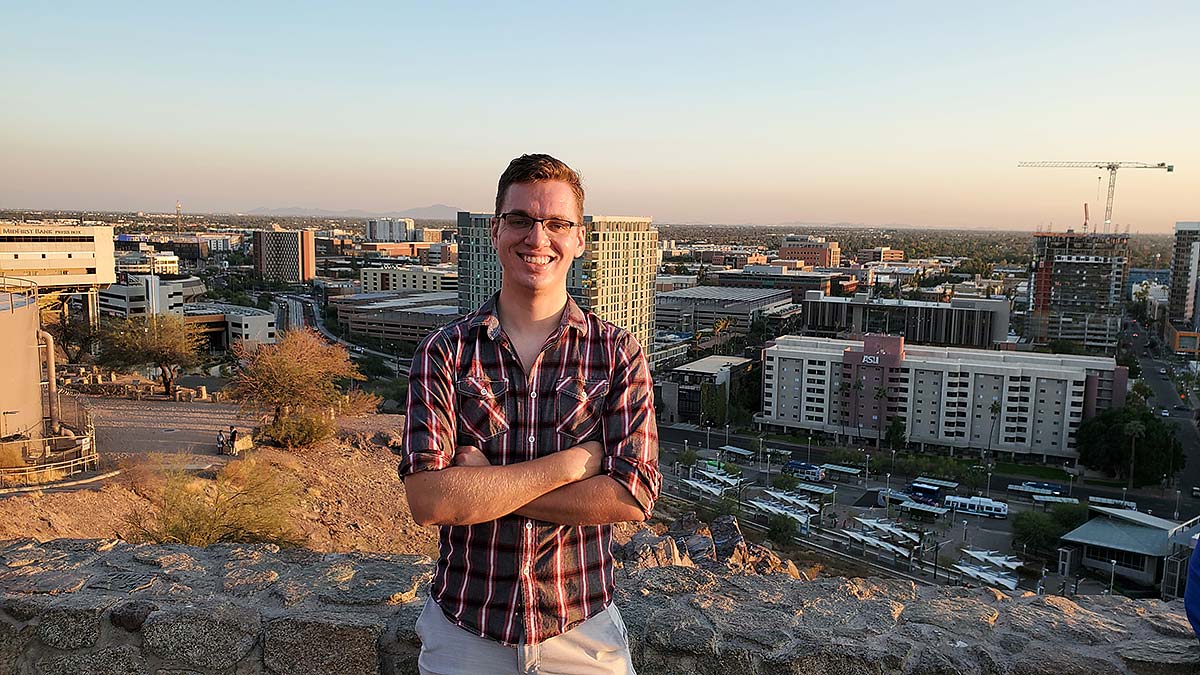 Robert Neimann is a substitute teacher in the Tempe Unified High School district, and can most commonly be seen on his bike commute to and from work. His daily ride to and from work has made him a better rider, and his experience as a substitute is making him a better teacher.
Robert graduated from Arizona State University in 2018, making him one of ESI's youngest substitutes.  He grew up in Glen Ellyn, Illinois, where he graduated high school. For Robert, high school was a sanctuary. His journey in education inspired him to recreate the same sense of belonging for his students that he felt. 
The helping hand Robert received from teachers in his youth wasn't always appreciated at the level it should have been, but it was a critical factor in changing his major midway through college, and pursuing education. Today, he makes an impact as a long-term substitute in the Tempe Union High School District.
"I remember there were moments when I needed someone to make my day," he reminisced while thinking about his inspiration for becoming a teacher. "Sometimes, my teachers were able to do that for me." 
Robert's first substitute position was in a self-contained special education room at Tempe High School. This type of classroom houses students that become overwhelmed when immersed in the general populace. Students in these classrooms, many times, are nonverbal and their learning process involves a lot of adaptability from both students and teachers.
Robert is a young teacher, but he uses his youth to his advantage with his students.  It's easier for him to relate with his students because he was in their shoes not so many years ago.
If taking your first substituting position with such a unique group of students wasn't enough, the teacher Robert was subbing for was in the final days of her life.  She had spent 30 years in education and finally had to step away due to her health. Unfortunately, she passed away and Robert took over her classroom.  
Robert looked at his role as one of a caretaker coming alongside a teacher to care for the students she deeply loved.  She had invested her life making an impact in so many children, parents and families lives.  Robert saw it only honoring her to step in and care for them just as she had.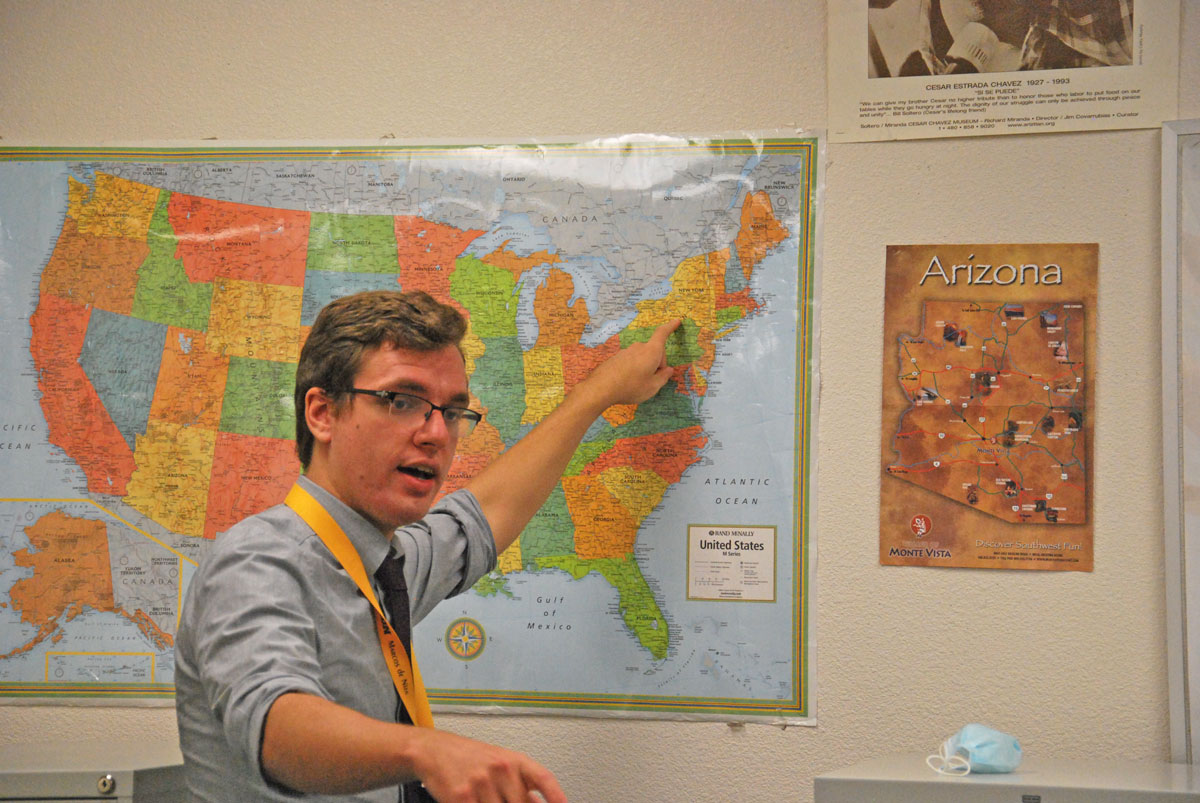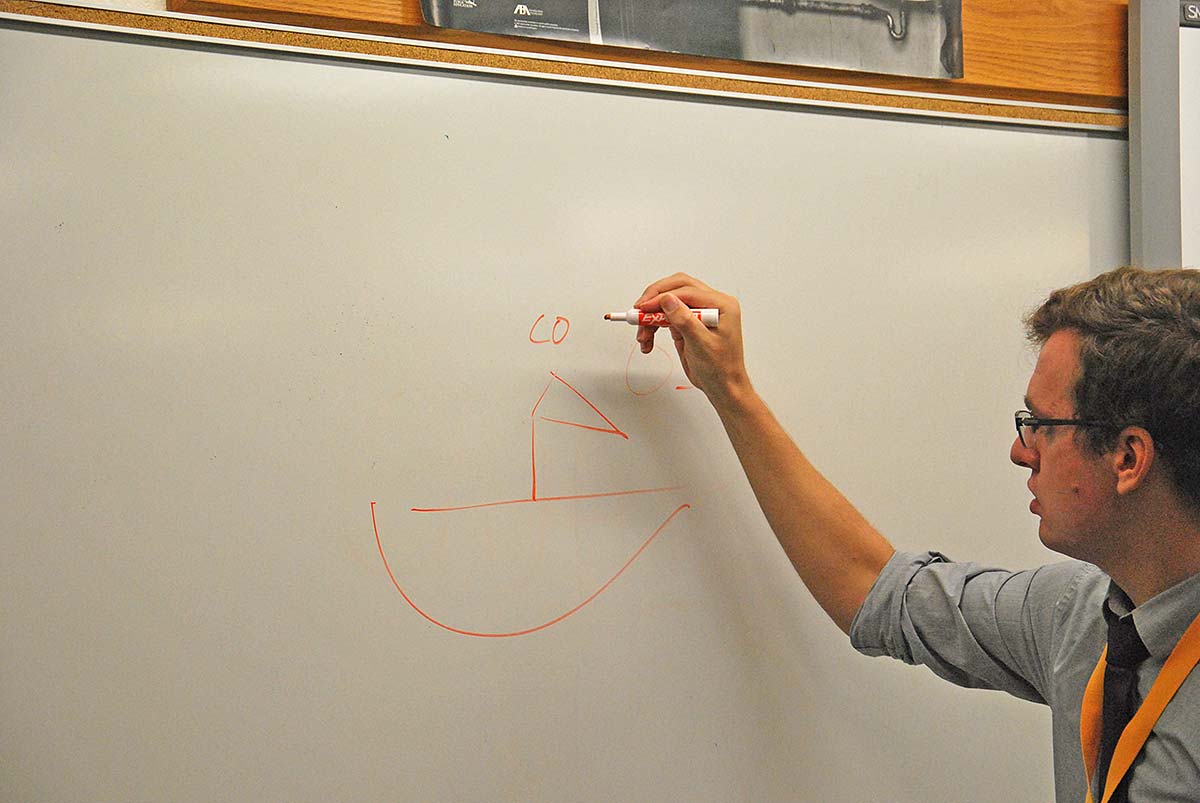 He resisted the urge to reach out to the teacher, because the best way to honor her was to step in and care for them as she had. "She had much more important things to be concerning herself with at the end of the day," Robert said."I know she loved her kids, everyone talked about it."
Robert never had the opportunity to meet her before she passed.  He knows being in her classroom provided her the peace to spend her last days with those closest to her, as he cared for her students as she would have done. Robert's perspective on the situation is one that can be admired, wise beyond his years providing a perspective for any walk of life. What a start for such a young substitute.  
Robert currently works in the special education department, co-teaching three classes and two resource classes at Marcos De Niza High School. 
Today, Robert focuses much of his energy on building relationships with his history students. He teaches sophomores and juniors, and does his best to guide them through their studies while accommodating their learning styles and personalities while helping them navigate high school. The personal relationship Robert establishes with his students goes back to his experiences back in Glen Ellyn.
"You have a lot of different situations going on," he said. "It is all about adaptability. You know, you want to make sure that they see you first and foremost as a person and not just as a teacher, because you need to be able to relate (to the students)," he said.
Different teachers change the dynamic within a classroom, and that's something that both the teacher and students have to get accustomed to. For a substitute, the challenge comes while adapting into a classroom culture that's already been established, and working to adjust it so that it is entirely your own. Ultimately, the success of any teacher (including substitutes) comes down to the ability for that teacher to establish a relationship with their students.
"The biggest challenge is to make the (student/teacher) relationship feel important, even when everyone involved understands the relationship is temporary," he said. "If you can't come down to (the student's) level, you're not going to leave the classroom having accomplished a lot."
In Robert's eyes, the best part about subbing is the new moments of education he gets to experience every day. He gets to see so many different facets of how a school works - the different staff, students, and systems. 
Of course, he understands that it won't always be this way. One day, he hopes to become a  permanent teacher and will head to the same classroom with the same students each and every day. The two different roles are worlds apart, yet they both have incredibly powerful positives. 
"I love education. I love being able to provide support for students, and to set up moments that make a student's day," he said.
Now when we see someone riding their bike on the streets of Tempe, it will remind us of someone who seems somewhat ordinary, may very likely be someone far more extraordinary than what meets the eye. It takes a special kind of person to do what Robert does, and we're grateful that he chose to move to Arizona and create such meaningful connections with the students he's taught so far. Hopefully, he'll create many, many more.