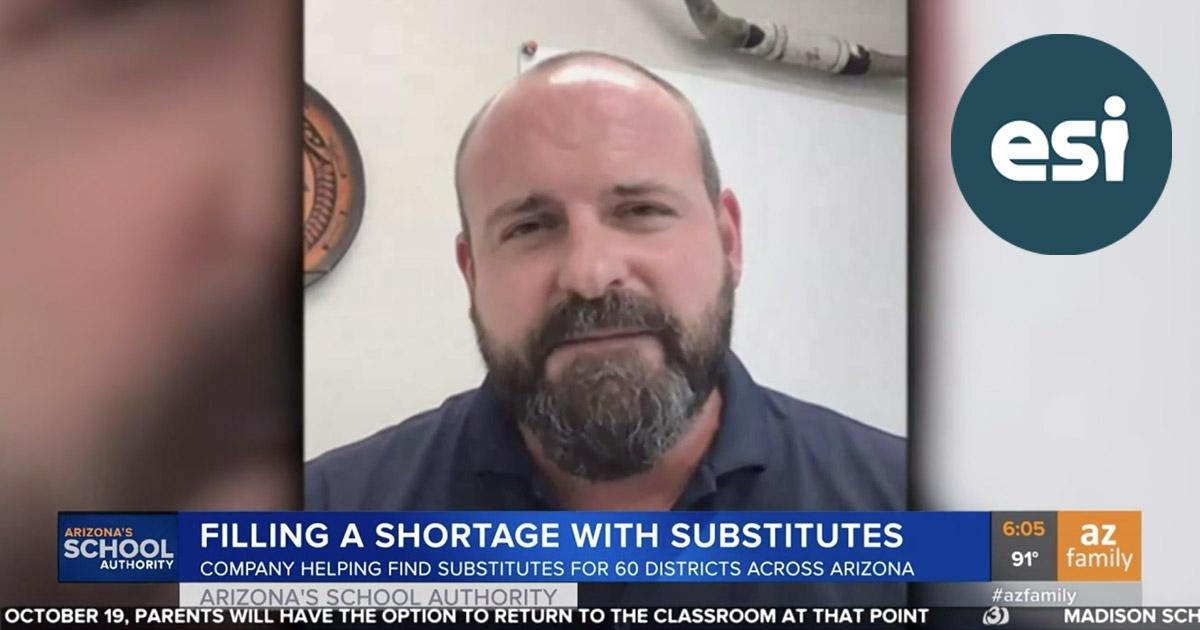 Our very own Andy Shirk spoke with AZ Family today about our efforts to provide substitute teachers across the state. Substitute teaching is a great way to make a difference, while supporting our children.
#DifferenceMakersESI | #NowHiring | #AZJobs
Arizona school districts brace for substitute teacher shortage because of COVID-19
Scottsdale company recruiting substitutes to head off expected gap.
SCOTTSDALE, AZ (3TV/CBS 5) – Substitute teachers will be in high demand as Arizona school districts prepare for worst-case COVID-19 scenarios. A Scottsdale-based education staffing company called Educational Services Inc. (ESI) is in the business of finding certified substitute teachers for 60 K-12 school districts across the state.
Starting next week, the company will launch a new recruiting campaign designed to encourage a younger demographic to consider substitute teaching.