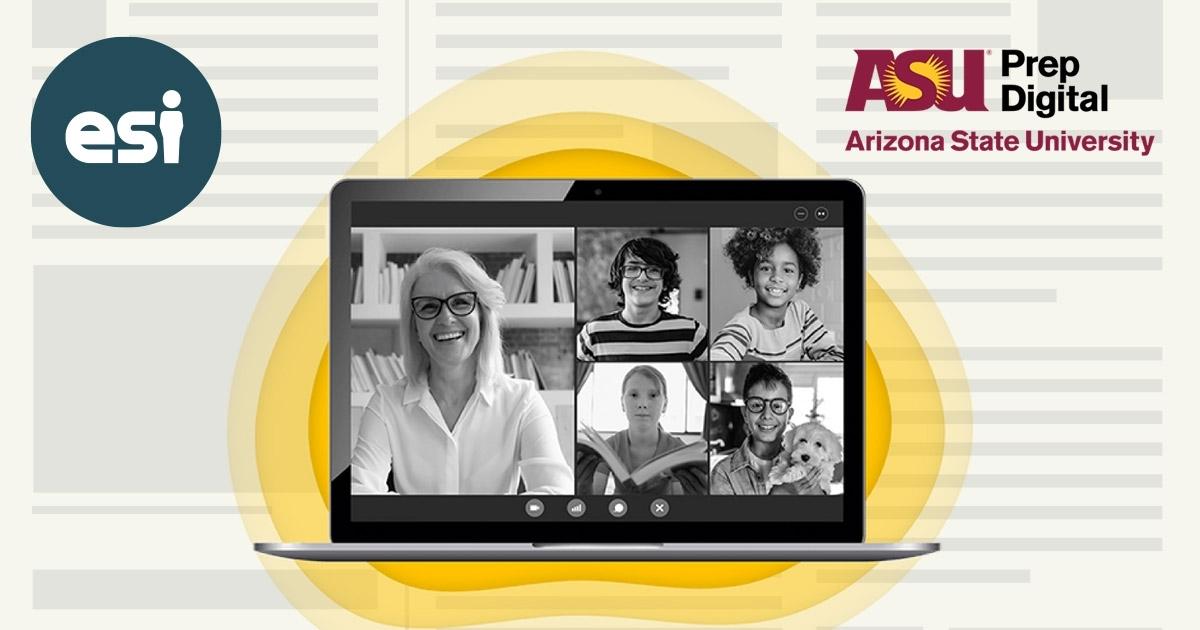 Thriving as a K-12 Substitute Teacher in Today's Virtual Environment
We are pleased to announce ASU Prep Digital's Arizona Virtual Teacher Institute will generously provide a valuable FREE professional development opportunity exclusively for ESI employees.
On January 5, 6, 7, 2021 from 4:00-5:00 PM they will offer three different topics all to improve and enhance your virtual teaching skills. You may attend one or more of the three after school sessions. There is no cost to enroll and you will receive a certificate of completion eligible for CEUs after the courses.
Increasing Your Confidence and Employability
1/5: Google Classroom: In this session, you will learn how to navigate the features of Google Classroom.
1/6: Best Practices as a Virtual Substitute: In this session, you will learn strategies to increase your comfort level in conducting live sessions.
1/7: Emergency Tech Toolbox: In this session, you will leave with ready to use tools and resources to implement when there is no lesson plan.
Attend one or all three after school sessions!